COVID 19 Updates & Safety Policy
01/12/2020
We did it for our patients. We did it for our families. We did it for our friends. We did it for our community. We did it for humanity.

It was a challenging year and our thoughts are with all of those who sacrificed, lost a loved one, or are just feeling lost during this pandemic. While this is not the end of our battle with Covid-19, we believe it's certainly an incredible start, and we're moving in the right direction to end this terrible pandemic.

To all of scientists and everyone involved in the creation and distribution of this vaccine, thank you from the bottom of our hearts.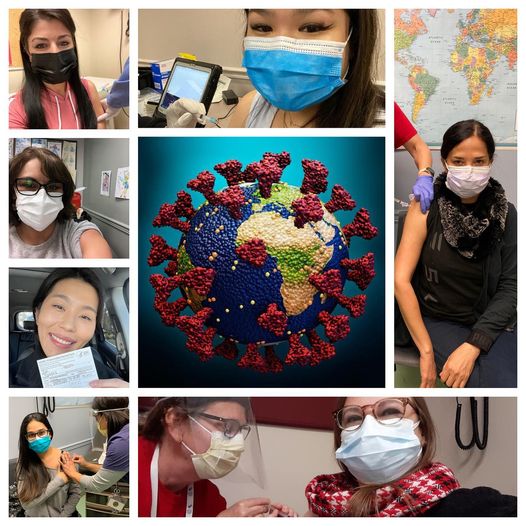 07/14/2020
We are enjoying being back in the office and seeing all our wonderful patients. Thank you all for your support, patience and transparency with our screening process and added safety precautions. We appreciate your flexibility with scheduling as we are trying to accommodate all our patients including everyone that missed their appointments during the COVID closures. We look forward to seeing you all!
05/06/2020
COVID-19 Update

We are back open to take care of your children. Vienna Pediatric Dentistry in Vienna, VA is ready, safe and protected to help your children reclaim their smile.
Remember, your general health is heavily related to your dental oral health.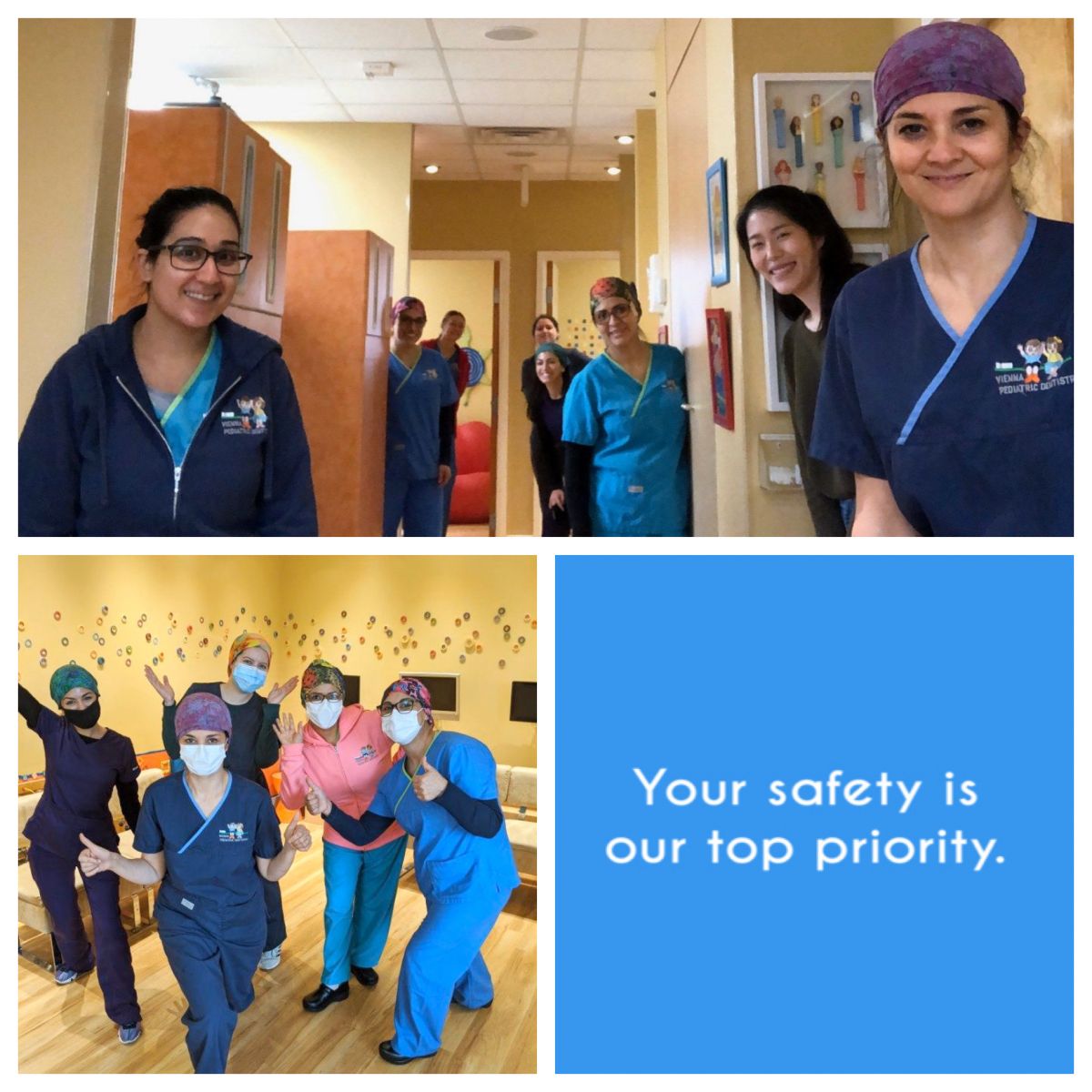 05/04/2020
COVID-19 Update
We hope this letter finds you and your family in good health. Our community has been through a lot over the last few months, and all of us are looking forward to resuming our normal habits and routines. While many things have changed, one thing has remained the same: our commitment to your health, safety and well-being.
We are confident that as we open our doors, our increased protocols go above and beyond those recommendations to keep you and our staff safe. In addition to our existing safety measures, you will see some changes when it is time for your next appointment. These will include additional screening . We realize that many of these measures might be inconvenient to you and your family. However, we feel that these new policies are essential for everyone's safety.
Screening of all patients and employees for symptoms of Coronavirus daily

All patients are required to answer a Covid-19 consent & screening questionnaire prior to their scheduled appointment online and upon arrival for each visit. Everyone will have their temperature taken upon arrival to the office. Appointments will be rescheduled if risk of patient transmission of illness, including COVID-19 has been determined.

You will be asked to use hand sanitizer before entering the office. You will also find hand sanitizers throughout the office.

You will see that our waiting room will no longer offer magazines, children's toys, video games and so forth, since those items are difficult to clean and disinfect. To minimize the number of people in the waiting room, we ask you to call our office and wait in your car upon your arrival so we can direct you appropriately.

Only scheduled patients will be allowed in the treatment areas. We ask that only one parent accompany the patient to check-in, but we urge you to wait in your car during treatment.

We are prioritizing our patients' needs and scheduling according to the urgency of care.

Appointments have been scattered and will be managed to allow for social distancing between patients. We have modified our office hours to accommodate you as best as we can.

We have modified our schedule to allow greater time between patients to reduce waiting times for you, as well as to reduce the number of patients in the reception area at any one time. Our goal is to bring patients back to the treatment room as soon as they arrive.

Increased PPE for all our staff and an extensive daily screening process has been implemented for both our team and patients.

We have installed air purifiers and sneeze guards to further increase the safety of all our team and patients.
We look forward to seeing you again and are happy to answer any questions you may have about implementation of these procedures to keep you, our staff and every patient, safe in our practice. To make an appointment, please call our office at (703) 938 6600 or you may request an appointment through our website.
Thank you for your patience and flexibility during these times as we are implementing additional safety measures for everyone. We value your trust and loyalty and look forward to welcoming you and your family back.
04/27/2020
COVID-19 Update
We want you to know we are here to help in any way we can. If you have any questions or concerns about your child's dental health, please contact us. We are waiting on guidance from the state and the Virginia Dental Association on our opening date. In the meantime we are taking all necessary safety measures recommended by the CDC, OSHA, and ADA in preparing for our patients' and teams' safe return. Stay tuned for more updates. Looking forward to seeing you all soon.
________________________________________________________________________
We are here for you with Virtual Visits!
03/30/2020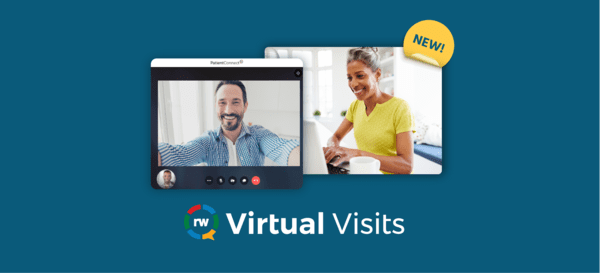 At a time where health and safety are at the forefront of every decision, and in order to provide the needed tools to navigate dental emergencies, we are giving our patients access to our newest feature, virtual visits.
Please call us at (703) 938 6600 if you need to set up a Virtual Visit with Dr. G!
__________________________________________________________________________
COVID-19 Update: Ordered by Va. Gov. Northam
03/25/2020
Due to the order from Virginia Governor Northam, mandated on March 25th 2020, and in accordance with VDA's recommendations, our office is now closed to all non-emergency patients through April 24th 2020. Please call our office at (703) 938 6600 if you have a true dental emergency. We will continue to keep you informed with any new updates.
Wishing you all safety and good health. We will all get through this together.
Sincerely,
Sarah Ganjavi
__________________________________________________________________________
VIENNA PEDIATRIC DENTISTRY COVID-19 TEMPORARY CLOSURE UPDATE:
03/20/2020
At Vienna Pediatric Dentistry our main goal has always been to protect the health of our patients, our team, and our community. In light of the evolving COVID-19 pandemic, after careful consideration, for the safety of our patients and staff, and in accordance with the ADA and VDA recommendations, we will be closed, effective immediately, to non-emergency patients through April 3rd 2020. We will notify you with any new updates.

If you have a true dental emergency, please call our office and choose the option for emergencies. For non-emergencies, please leave a message and we will call you back to address your questions and concerns.

If you have a scheduled appointment within this time period, we will contact you to reschedule your appointment(s).

We wish you all good health. Please know that we will get through this together!

Be safe,

Dr. Sarah Ganjavi & The team at Vienna Pediatric Dentistry
__________________________________________________________________________
To our Valued Patients, Families and Friends of Vienna Pediatric Dentistry:

Like so many of you, we have spent the last several days and weeks learning about coronavirus 19 (COVID-19) and how it is impacting our world. For our practice, that means understanding how it affects our patients, their families, friends, and our employees.

Our goal is actively supporting our community's efforts guarding against the spread of COVID-19. We are also ensuring our healthcare practice is broadly and safely available to help you and your family.

We have one simple objective that guides us; keeping our patients and our employees safe. This has been at the center of our conversations every step of the way in our planning. With that in mind, we have made several adjustments affecting how our practice supports our patients.

We are closely following the Centers for Disease Control's (CDC) guidelines and recommendations identifying intentional and meaningful steps we can take to help prevent the spread of this virus.

We'd like you to know a few key points about differences you might experience working with our practice as this situation evolves and eventually stabilizes:

Vienna Pediatric Dentistry is screening all patients and caregivers at the time of scheduling, pre-confirmation of appointments by phone, appointment check in or for any other drop in reason. We are using abundant caution to NOT expose staff and patients to anyone who meets COVID-19 at risk criteria. We kindly ask for your patience and acceptance of these additional screening criteria.

Geographic areas where there has been a widespread community transmission is an evolving determination. We are following CDC guidelines for identification of these geographic areas.

We ask that you be transparent about your travels and encounters ensuring we are responding appropriately and safely for your benefit and ours.

These pre-screening protocols, intended to protect as much as possible the practice's staff and other patients/families, may result in:
1. Your child's appointment will be rescheduled.
2. You are turned away for services and asked to return another time.

Please offer our staff your patience and understanding if your appointment has to be moved to another date and time.

For scheduled appointments, we are asking that you limit the number of adults and children in attendance for scheduled appointments to ONLY be the patient and ONE other attendee who is the patient's parent, legal guardian or care giver. We are very happy to reschedule services in order to accommodate your needs, reducing the number of people attending a patient's appointment.

We will continue to update you as more information becomes available and we will do all we can to protect you, your family, and our employees.

If you have any questions, please feel free to call us at 703-938-6600, we will be very happy to help answer your questions/concerns.

Thank you for placing your trust in our practice for your child'sdental health needs.

Wishing you all good health,

Sarah Ganjavi and Team
Vienna Pediatric Dentistry